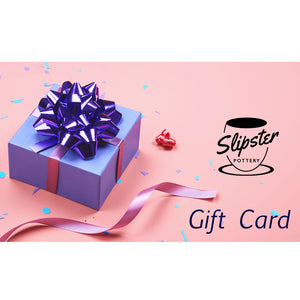 Slipster Pottery gift cards make the perfect gift for anyone who enjoys working with clay.
Gift cards are sent by email and contain a code that can be redeemed at checkout. 
Gift cards are always issued in Canadian dollars, but they can be purchased or redeemed using a different currency.